In today's digital age, authors can greatly benefit from leveraging social media platforms to connect with their readers, promote their work, and build a strong online presence. However, managing multiple social media accounts can be time-consuming and overwhelming. That's where social media tools come in handy. This review will explore some of the best social media tools for authors, offering efficient ways to schedule and manage their social media posts, engage with their audience, and track their performance.
Hootsuite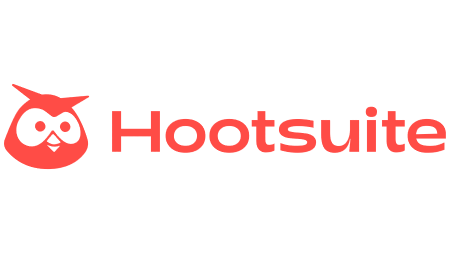 Hootsuite is a popular social media management tool that allows authors to schedule, publish, and analyze their posts across various social media platforms. There is also an AI assistant for copy ideas. Hootsuite offers a range of pricing plans to cater to different needs:
Free trials: Hootsuite offers a 30-day free trial that allows users to try out either a Professional plan (1 user / 10 accounts) or a Team plan (3 users/ 20 social accounts) for 30 days. There is currently an option to skip the trial and get 20% off.
Paid Plans: Hootsuite's paid plans start at $99 per month for the Professional plan, which includes features such as unlimited scheduling, advanced analytics, and team collaboration options. They also offer Team, Business, and Enterprise plans with additional features for larger teams and organizations.
Professional: $99 P/M: 1 user, up to 10 social profiles, analytics, unlimited advanced message scheduling.
Team $249 P/M: 3 users, up to 20 social profiles, customizable analytics report, role access and team assignments.
Buffer

Buffer is another popular social media management tool that enables authors to schedule and share content across multiple platforms. Save $$$ by choosing the annual plan.
Here are the pricing details for Buffer:
Free Option: Buffer offers a free plan with limited features, allowing users to manage up to three social media profiles and schedule up to ten posts in advance. You can also access a landing page builder and AI Assistant. Ideal for the individual user.
Paid Plans: Buffer's paid plans start with:
Essentials plan, priced at $6 per month per additional channel added. With unlimited posts and users. You get all free features, analytics, insights and reporting, and extra integrations.
Team: $12/m per channel with additional team management options and approval tools.
Agency: $120/m for ten channels.
MeetEdgar

MeetEdgar is a unique social media tool that focuses on automating content recycling, which can be useful for authors who want to repurpose and reshare their evergreen content.
Save around $60 per year by choosing the annual plan.
MeetEdgar's pricing structure is as follows:
A Try Edgar Free button gives you 7 days, after which you will need to choose a plan.
MeetEdgar offers an 'Eddie Monthly Plan' for those getting started, priced at $29.99 per month. This plan allows five social accounts (with additional social accounts at $4.99 each), unlimited posts and ten weekly automations. It also included 20 team members.
Edgar Monthly Plan is $49.99/M, including 25 social accounts (additional at $2.99), unlimited posts, and 1000 weekly automations.
SocialPilot

SocialPilot is a comprehensive social media management tool that provides features like content scheduling, analytics, and team collaboration. Here are the pricing details for SocialPilot:
Free Option: SocialPilot offers a 14-day trial with no card required.
Paid Plans (Choose yearly for a 15% discount)
Professional is priced at $30 per month. This plan includes ten social media accounts, post scheduling (including five from RSS feeds), and detailed analytics.
Small Team: $50/m gets you 20 social accounts, team management of two and the ability to schedule ten posts from RSS feeds.
Other plans include much higher priced agency plans between $100-200/M.
In conclusion, the social media tools mentioned above—Hootsuite, Buffer, MeetEdgar, and SocialPilot—are excellent options for authors looking to streamline their social media management. While each tool has its own pricing structure, including free options with limitations, the paid plans offer more advanced features and flexibility to cater to authors' specific needs. With the help of these tools, authors can save time, effectively manage their social media presence, and focus more on creating captivating content and engaging with their audience.