SP Launchpad not currently open? Take a look at alternatives in our Best Self-Publishing Courses review.
Continuing our focus on Self Publishing courses, we look at Mark Dawson's Self Publishing Launchpad. This extensive course has established itself as the high watermark for launching your author publishing business. As with Mark's other main course, Ads for Authors, SP Launchpad only opens its doors a few times a year. The next opportunity to sign up and begin your self-publishing journey will be 1st Nov 2023.
Self Publishing 101 has recently been revised, updated and rebranded as Self Publishing Launchpad, and there might be references to the old name in some of the videos below,
Click here for more SP Launchpad Testimonials
Who is Mark Dawson?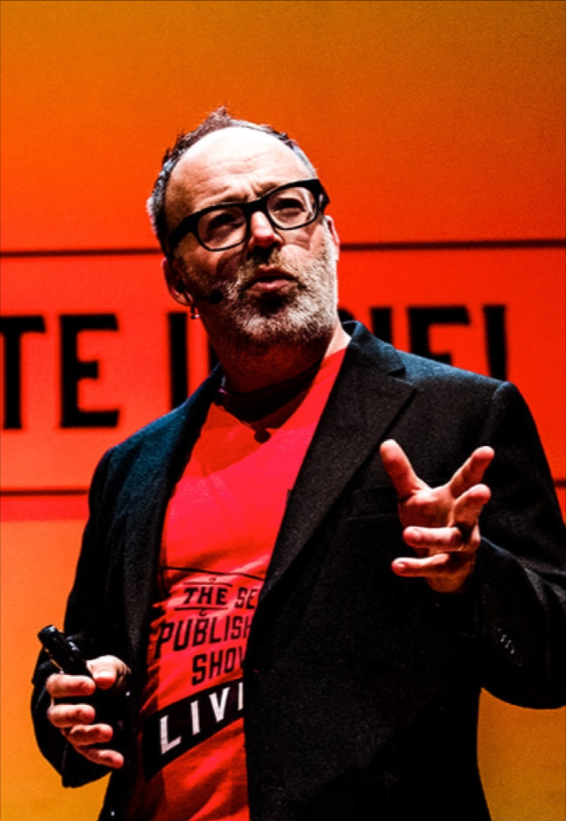 Mark is the incredibly successful self-published author of various thriller series, including John Milton and Beatrix Rose. He has turned his own author business into a 6 figure powerhouse, and his books have made millions of dollars, so there's no better mentor if you're looking to aim for the same lofty goals.
Along with James Blatch and an extended team, Mark has built the Self Publishing Formula brand, including courses and a podcast. They have also set up Fuse Books (a fiction imprint) and Hello Books (for Author Book Promotion).
What you will learn from SP Launchpad:
If you've typed 'The End' on your manuscript, toyed with the idea of self-publishing, and you're unsure of the following steps to making your book available online, then SP 101 is well worth considering.
Let's dive in.
(Note that modules may be slightly changed in this year's updates)
Course Contents:
Module 1: Build your Platform:
Covers the essentials of your platform, from building a website to establishing a mailing list and social media.
Module 2: Pre-publication
This module delves into the details of what you need and what you do NOT need regarding your book contents.
Module 3: Exclusive to Amazon KU or Wide?
Although Amazon Kindle is the largest platform for eBooks, there's a good argument for making your ebooks available on all the platforms.
Module 4: Go exclusive
An overview of the tools to use if you do go exclusive. Also, how to optimize your book for the retailer's powerful algorithm.
Module 5: Go Wide
This module focuses on the proven strategy if you have (or will shortly have) more than one book ready to sell. Plus, a look at the merchandising opportunities available at the other retailers – and how to get them to notice you and your books.
Module 6: Generating Traffic
This module spotlights getting traffic to your book's sales pages and converting readers from browsers to superfans. Mark also shows you the best tools you can deploy to turn readers into buyers and subscribers to your mailing list.
Sessions include getting organic traffic, using paid ads, list services and other platforms like Bookbub and Prolific Works.
Module 7: Advance Teams and Launching your book
Sessions in this module break down the process for a successful launch, with timings and email copy. There's also a focus on establishing an advanced team – the powerful group of superfans who will provide you with advice, reviews and motivation.
Module 8: Getting Reviews
How do you get reviews without sales? And visa versa? Here, Mark delves into another great strategy that will solve this problem.
Tech Library
Do you get the heebie-jeebies for the techy end of things? This course has an in-depth suite of videos covering everything from building a website to setting up reader magnets and using email service providers.
Here's the breakdown of what you can access in the SP Launchpad tech library:
Direct Publishing
Videos covering how to publish your ebooks on the following platforms:
Amazon
Kobo
Draft2Digital
Apple
KDP – Print On Demand (for paperbacks)
Author Websites
Setting Up Your Domain
Author Website – Wix
Author Website – Squarespace
Author Website – WordPress
Author Website – Leadpages
Email Marketing
Email Service Providers – Mailchimp
Email Service Providers – Convert Kit
Email Service Providers – MailerLite
Delivering Reader Magnets
Social Media
Formatting
Ingram Spark
Bonus Sessions
Effective Author Networking
Writing Copy for Facebook Ads
Bonus Modules
In addition to all the above content, there are also special author-focused guides on:
INSTAGRAM
YOUTUBE
FACEBOOK LIVE
PINTEREST
Plus full access to SPF University with insightful and valuable webinars on all things self-publishing with fresh content added on a regular basis.
Course Cost/Options
There has been talk of SPF restructuring the membership, but whether this means a pricing change is currently unclear. The full lifetime cost for joining is normally around $597, with options to split the payments with a 30-day money-back guarantee. This includes all future updates and additions.
Is it for you?
This all depends on where you are in your author journey. If you've recently finished a manuscript or even have a few books under your belt, SP Launchpad is a wise investment to help guide you through the rapids of publishing, not to mention building your author platform. Even if you're not yet there with your first book, this course will at least get you thinking about the next steps after typing 'The End.'
SP Launchpad might be a good fit if:
You've finished a book
You want to learn the first steps of book marketing. Also, check out our Ads for Authors review.
You want to build a book publishing business or career from being an author.
SP Launchpad might NOT be a good fit if:
You want to learn how to write a book. You'll need to look elsewhere for that information, depending on the type of books. We'll be looking at courses for that soon. Subscribe for updates.
You need personal accountability and tutoring. This is a self-help, learn-at-your-own-pace type of course with videos and resources.
You're not willing to invest. The course cost might be off-putting for some, although there are payment options (see above).