The self-publishing industry is at an all-time high as more and more authors see it as a legitimate way to get their books in front of those who really matter; their readers. Getting your work published takes many steps, from writing the book to covering design, production, and marketing.
Self-publishing is a unique balance of business, knowledge, and creativity.
As a self-published author, you get complete control over creativity and pricing. But along with these advantages, there is a lot to learn. This is where self-publishing courses step in.
These courses save you plenty of time by making each step precise and easy to follow. As with any profession, you will need to invest in your education, and any of the courses below are well worth paying the price.
Self-publishing courses cut down the research time in the publishing industry. They teach methods that have proven to work for various authors, regardless of genre or considering speciality. The learning also involves connecting with different industry professionals, other writers, and expert authors, and learning that can also be applied to many upcoming books.
With that said, which self-publishing courses are worth the money? Simply put, one that is less talk and more practice.
Mark Dawson's Self-Publishing Launchpad (formerly SP101)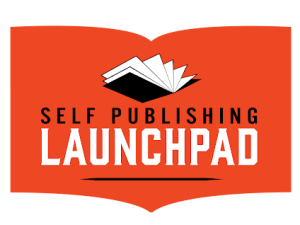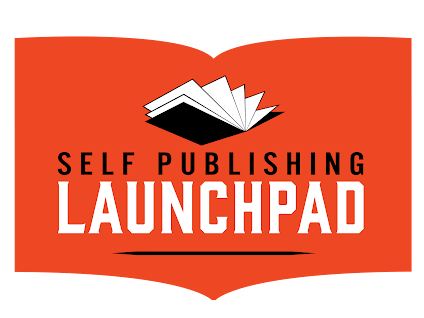 Mark Dawson is known for his thriller books, specifically his John Milton and Beatrix Rose series. He has sold more than an astounding figure of 4 million books.
Living as a full-time author, he designed the masterclass Self Publishing Launchpad (formerly Self-Publishing 101 to help writers self-publish their work.
Course content
Building an online presence.
Pre-publishing requirements.
Increasing sales by generating organic traffic.
Choosing offline/online retailers.
Getting reviews.
Benefits of Amazon v Publishing Wide.
Why enrol in Mark Dawson's Self-Publishing Launchpad course
The material includes how to write brilliant copy for Facebook Ads and email communications for your subscribers to boost sales.
The course also covers in detail how to effectively understand the Amazon algorithm.
Features a tech library that covers major retailers, mailing list providers, and more.
An active community on the Facebook group. Connect with others easily by sharing and discussing ideas.
Who is this course for?
The course has easy-to-follow steps, making it perfect for beginners and advanced authors alike. However, the ideal writers are indie authors who aspire to take their business to the next level and get as much return as possible.
Course details
FULL PRICE
$497
Pay once and access the course forever
To read our full review of Self Publishing Launchpad Click here.
Nick Stephenson's Your First 10k Readers


The course name says it all. Hitting the 10k milestone is a massive win for an aspiring self-publishing author. Keeping that in mind, Nick Stephenson emphasises developing a wide array of marketing skills that suit every type of writer and their circumstances.
Being a bestselling fiction author, Nick wanted to help writers understand the technicalities of self-publishing. And so, the Your First 10k Readers course goes into the details as the ultimate book marketing guide in the modern high-tech world.
Course content
Explore different platforms for merchandising your book (Amazon, Pricing, etc.)
Generating more traffic using keywords, promotions, and freebies like downloadable books.
Converting traffic into a loyal fanbase (using promotions and marketing that offer value, such as giveaways).
Building high engagement without nagging potential buyers and readers. The topics of auto-responders, reviews, and social media mastery techniques are among the few covered.
Hosting your book launch – from teamwork to the details of the launch day.
Using Facebook as an advertising tool.
Why enrol in Your First 10k Readers course
Nick's self-publishing course covers many marketing techniques for all types of writers, both fiction and non-fiction.
The mode of delivery is video-based, which makes it highly interactive.
A private and active Facebook community is there to support you.
It features bonus content as well. Such as 'The 60 Day Author'.
Simple blueprints to all members that they can refer to anytime.
Features interviews with highly successful authors such as Mark Dawson and Joanna Penn.
Learn to master the Amazon algorithms.
Find your best keywords to increase sales.
Who is this course for?
This course is ideal for writers who publish work now and again. Ideally, you must already have one or a couple of published works in the market.
Sign up for this course if you want to skyrocket your sales and gain more readers for your published works. Since the course focuses on details, it's best suited for writers looking for intermediate to advanced content.
Course details
FULL PRICE
$597
Pay once and get course access forever
SPLIT PAYMENTS
$59/M
Split your payments into affordable monthly amounts
Here's a sneak peek at Module 1
A Fearless Way to Publish Books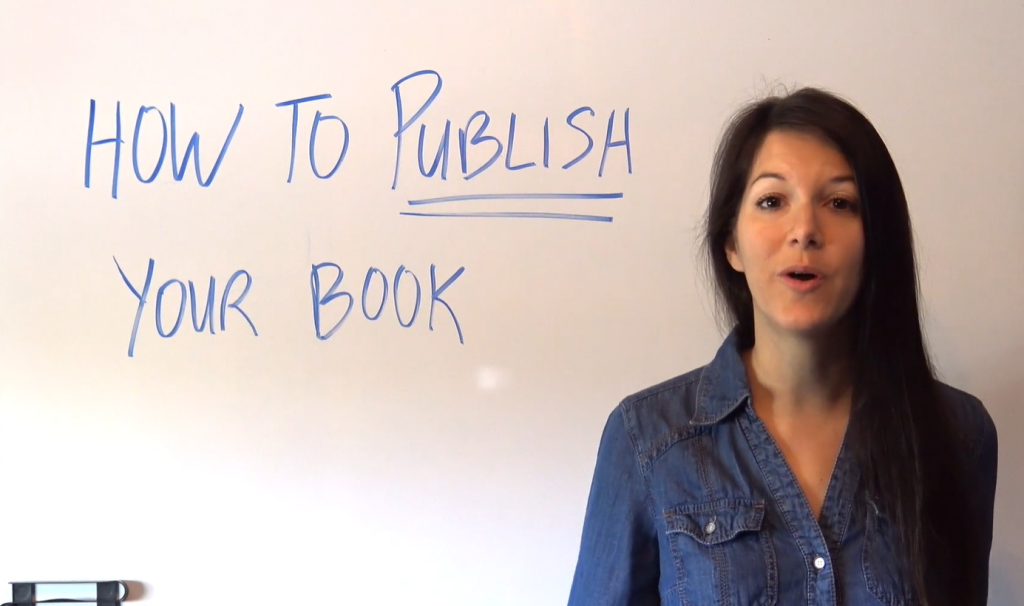 If you're looking for a more affordable option than the two above, this basic course could be for you.
Alessandra Torre is an award-winning New York Times bestselling author of over twenty novels. Her New York Times bestseller Hollywood Dirt was produced as a full-length movie in 2017. Two more of her books have been optioned for film, and her books have been translated into ten different languages in over twenty-six countries.
Course content
Publishing an Ebook: The course covers the entire process of converting a manuscript into an ebook and provides step-by-step video tutorials to get it listed on major platforms such as Amazon, Apple, Kobo, and Nook. 
Publishing a Paperback: Alessandra Torre addresses a common mistake made by new authors by showing them how to create a paperback without investing large sums of money. 
Publishing an Audiobook: In today's audiobook market, Alessandra demonstrates how to turn a book into an audiobook efficiently. 
Budgets, Costs, and Payments: The course provides guidance on three different budgets and where the money is best spent for those considering investing in their books. 
An Explanation of Self-Publishing: To ensure participants have a solid understanding of the publishing process, Alessandra Torre addresses essential topics such as ownership of rights, the need for barcodes and ISBNs, and how to handle potential piracy of their work. 
Why enrol in the course
Step-by-Step Guidance: The course excels in providing clear, actionable steps for publishing on various platforms, making the process less overwhelming for aspiring authors.
Avoiding Common Mistakes: By outlining typical pitfalls, Alessandra empowers participants to avoid errors that could hinder their self-publishing journey.
Supportive Community: The course offers a helpful Facebook page where participants can interact, share experiences, and receive support from both Alessandra and fellow students.
Regular Updates: The content of the course is regularly updated to keep up with the ever-changing self-publishing landscape, ensuring that students are equipped with the latest knowledge and strategies.
Affordable Pricing: Despite its high value, the course remains highly affordable, making it accessible to a wide range of aspiring authors.
Who is this course for?
"A Fearless Way to Publish Books" is ideal for aspiring authors who are keen to venture into self-publishing and seek guidance from an experienced industry expert. Whether you have a completed manuscript or are just starting, this course will equip you with the necessary knowledge and skills to publish your book independently.
Course details
FULL PRICE
$97
Pay once and access the course forever
Self Publishing School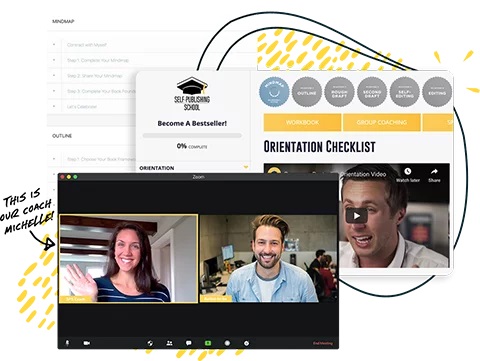 Thus, the Self Publishing School course revolves around becoming a productive writer. The creator, Chandler Bolt, is a self-publishing entrepreneur who became famous for his book 'The Productive Person'.
After that, he aspired to help other writers publish their books. And so, he designed this course to help aspiring authors self-publish in as little as 90 days.
Course content
Turning your book into a bestseller as a non-fiction writer.
Elements to write bestselling fiction books.
Learn to write a bestselling children's book.
A mega program known as Author Advantage Accelerator consists of complete services for producing, publishing, and marketing your book.
The writer's conference boosts writers' networking and book marketing strategies.
Why enrol in the Self-Publishing School course
It offers multiple options for writers of both the fiction and non-fiction genres.
A personal coach has been appointed for every type of program.
You will get a professional workbook for your chosen course.
You can discuss book ideas with your coach over a one-hour call.
Weekly live sessions with Chandler Bolt.
It consists of various premium courses.
It makes your self-publishing process more accessible by offering done-for-you services.
Who is this course for?
You should sign up for this course if you relate to any of the following:
Writers who are focusing on one book.
You need some clarity on your book idea.
You want a fast-track course that focuses only on a specific genre and necessary details.
Course details
Price: Please visit the course website for details on pricing and payment options.
Availability: This course is available to writers meeting specific requirements at any time. If you make it, you will be recommended a course that best suits your self-publishing goals.
Conclusion
All in all, each of the above courses offers unique content. Before picking one, consider your budget, the course level, and if the modules fit your learning expectations.
Mark Dawson's Self-Publishing Launchpad is best if you want to excel at building and maintaining your online presence.
Authority Pub Academy focuses mainly on the art of becoming a bestselling author. If you're writing multiple books simultaneously, this course will help balance your works' creativity and publishing process.
Your First 10k Readers is built on developing an all-rounded knowledge of marketing techniques in the self-publishing industry.
Self Publishing School is perfect if you are working on a single book. The primary purpose is to take you through the entire process with precise and practical steps.